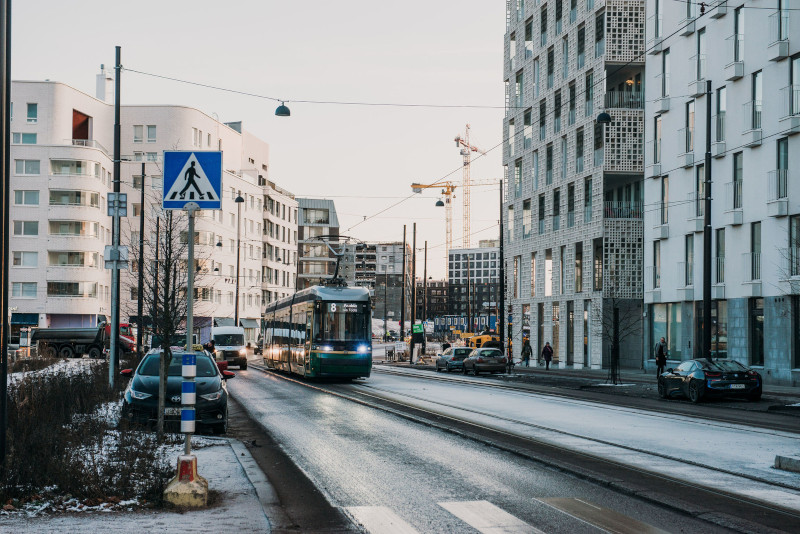 Photo credit: Forum Virium Helsinki
Helsinki is the capital and most populous city of Finland and is continuously evolving and developing, changing and growing. A particular example of these changes is Jätkäsaari area. The shore area of Jätkäsaari, literally meaning 'Dockers' Island', previously used for industrial and harbour purposes, is gradually being transformed into a district offering residential areas, workplaces and services. Jätkäsaari is also a growing passenger and transport harbour which is right adjacent to the centre of Helsinki. A single main road leads in and out of Jätkäsaari. This road feeds directly to the largest car commuting junction (70.000 cars daily) from the city centre to the western suburbs of Helsinki, creating interference. The scope of URBANITE's Jätkäsaari use case in Helsinki is to help traffic planners to control congestion and provide them a better understanding of the big picture of mobility in the area.
| | |
| --- | --- |
| | |
| Photo credit: Forum Virium Helsinki | Photo credit: Forum Virium Helsinki |
An eye on the future
In this context the city of Helsinki aims to check the status of traffic and its development, analyse how traffic could evolve, perform traffic forecasts, simulate traffic planning and land use, check the development and implementation of new infrastructures and policies , develop a master plan for city development (land use, mobility, housing, etc.)
To reach these results the city of Helsinki would establish a unique view and understanding among traffic planning and urban planning, allow the exchange of information among different departments (overcome information silos) and allow a fast and easy setup of small (simplified) analysis, simulation and data visualization.
| | |
| --- | --- |
| | |
| Photo credit: Forum Virium Helsinki | Photo credit: Forum Virium Helsinki |
What are the challenges?
To reach its aims, the city of Helsinki has to face some issues related to data interoperability, the lack of people with competences for demanding analysis, the lack of time to get deep understanding of data and problems related to obtain data to be analysed with external tools.
| | |
| --- | --- |
| | |
| Photo credit: Forum Virium Helsinki | Photo credit: Forum Virium Helsinki |
How can URBANITE help?
To help the city of Helsinki the URBANITE project is going to establish a unified environment providing a single access point for accessing data coming from different departments leveraging tools for seamless integration to other platforms and services. The environment will support and/or perform basic tasks such as error detection. To allow more fluent cooperation between different stakeholders, the environment will leverage and adopt a standard data format. Considering the processes and tools, data visualisation solutions (e.g. charts, graphs, etc.) and maps create an added value from users' point of view, especially when their creation is supported and facilitated by wizards. Prepacked simulations could facilitate the adoption of this kind of technologies also from people with less technical skills, accelerating the understanding of the impacts of implementing different mobility scenarios.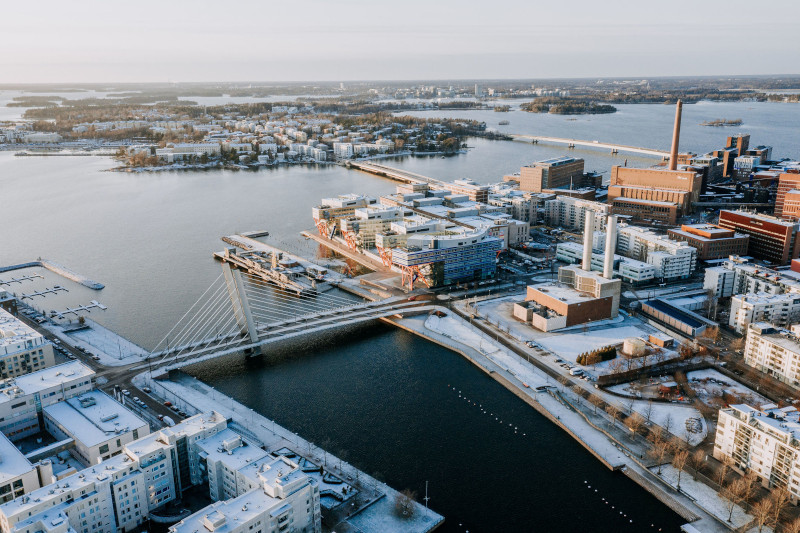 Photo credit: Forum Virium Helsinki